Blog
You've been saving, planning, and dreaming of this moment for a while… you are finally ready to add custom cabinets to your home.
Whether it is a new home, a kitchen, or a finished basement, custom cabinets are a way to completely change a room. Choosing the right cabinet maker is just as important as designing your custom cabinets. You want a company that is skilled, knowledgeable and provides superb customer service. Here are some tips to help you find the best cabinet maker in your area.
#1. Make sure you are comfortable with them.
You may need some education and guidance when it comes to selecting custom cabinets. A superb cabinet manufacturing company will let you know your options and help you create a design. There are many ways custom cabinets can fit into a room! The cabinet maker should effortlessly guide you from consultation to installation.
#2. Look at the cabinet maker's past work.
Any credible custom cabinet company should have a large gallery of past work on their website. This allows you to see what the company is capable of. It can also help you figure out the styles you like and dislike. What do they seem to highlight throughout their work? Do they love what they do?
#3. Check out their reviews and referrals.
Take a look at the company reviews as well. See if the site has any testimonials and look at their Google reviews. See if they have affiliations with the Better Business Bureau or Houzz. These are trustworthy associations that show the business is credible.
#4. See if the showroom is well kept.
A custom cabinet maker should have their own showroom to display various cabinet options. The staff's passion for what they do should be obvious. Lastly, you should be welcomed when you come in, but not hounded. This brings us to the next thing you should look for… being pressured.
#5. Witness how passionate the staff is.
#
They should be experts in the industry of custom cabinets. You should not be able to stump them with any questions. In fact, quiz them. You can see if they are there to just collect a check, or if they really love to talk about cabinets.
#6. The person talking to you isn't pushy.
The custom cabinet makers shouldn't be pushing you into the buying process as soon as you walk in. A good custom cabinet manufacturer will let their work do the talking for them. Custom cabinets are a large investment and you shouldn't feel any pressure when considering them for your home.
#7. The company is upfront with costs.
An honest cabinet maker will let you know when something costs more and why. For example, choosing a unique wood or glass door cabinets will most likely increase the cost of your custom cabinets. Custom cabinets can get spendy and a proper company will help you stay within your budget.
Use these tips to your advantage.
Stick with your gut and use these tips to find an exceptional custom cabinet maker near you. We hope you finally get the custom cabinets you've been dreaming of! If you have any questions about the best cabinets for you, feel free to give us a call!
Getting started couldn't be easier.

Call us today at 505-345-5626.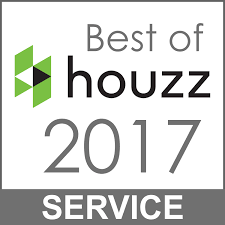 What to Know About Working With a Custom Cabinetmaker
Learn the benefits of going custom, along with possible projects, cabinetmakers' pricing structures and more
Been dreaming of custom cabinets for the kitchen or bath, or perhaps a gorgeous built-in entertainment center, home office or fireplace surround? We caught up with four industry pros for expert tips on what to look for in a custom cabinetmaker, plus the lowdown on pricing structure, 3D-rendering technology and more.
Houzz Contributor. I cover decorating ideas, Houzz tours & the monthly home maintenance checklist. My favorite pieces to write center around the emotional aspects of home and savoring life's simple pleasures. Decluttering course + discount for Houzzers:
https://www.lauragaskill.com/welcome-houzzers